How to Monetize A Luxury Blog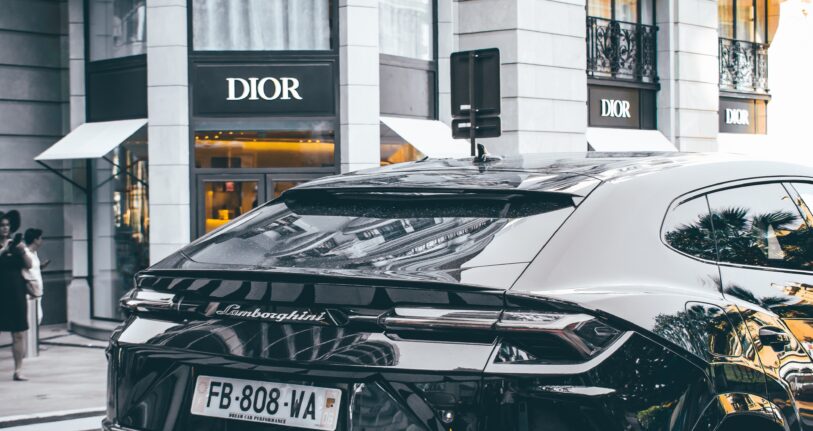 Blogging is not just a hobby anymore; it has become a lucrative business. A luxury blog, in particular, can be a goldmine if you know how to monetize it properly. The luxury blogging niche is a highly profitable industry, and if you're interested in turning your luxury blog into a money-making machine, then this article will guide you through the process.

1. Sponsored content: One of the main ways to monetize your luxury blog is through sponsored content. Brands are always on the lookout for influencers to promote their products, and luxury bloggers are no exception. When you partner with a brand, you can create sponsored content which includes blog posts, Instagram posts, or videos that showcase the brand's product. In exchange for your services, the brand will pay you for your sponsorship. However, be sure to only partner with brands that align with your brand's values and aesthetics, and disclose sponsored content to your audience.

2. Affiliate marketing: Affiliate marketing is another great way to monetize your luxury blog. Affiliate marketing is where you promote a product or service and earn a commission when someone makes a purchase through your unique affiliate link. Luxury bloggers can promote products such as designer handbags, beauty products, and high-end fashion items. By leveraging your platform and showcasing exclusive deals to your readers, you can make a significant income through affiliate marketing.

3. Sell your own products: Selling your products is a great way to monetize your luxury blog as it allows you to earn money without relying on brands or third-party products. Luxury bloggers can create their products like fashion line, accessories, and offer their services like personal shopping services or styling advice. By selling your products, you have complete control over the brand, pricing, and promotional strategy, which means you can customize and market products that align with your brand's aesthetic.

4. Apply for Google AdSense: Google AdSense is an advertising program that allows website owners to earn money by displaying ads on their website. By applying for Google AdSense, you can earn a portion of the revenue made from clicks on the ads displayed on your website. However, be sure to consider the impact it will have on your audience's experience as too many ads can be a turnoff for readers.

5. Offer sponsored giveaways: Luxury bloggers can also offer sponsored giveaways to their audience. This approach works by partnering with brands to offer their products in a giveaway or contest format, which helps gain exposure for your blog and brand. By hosting giveaways, you can increase your engagement, followers, and drive traffic to your blog.

In conclusion, monetizing your luxury blog takes effort, patience, and commitment. Consider the above ways to monetize your luxury blog and see which method works best for you. It's essential to note that monetizing your blog ethically and transparently is critical to maintaining a loyal audience. If you succeed in monetizing your luxury blog, it can be a great way to turn your passion for luxury products into a profitable business.
Wanna get started? Book your domain name today!