How to Monetize A Travel Blog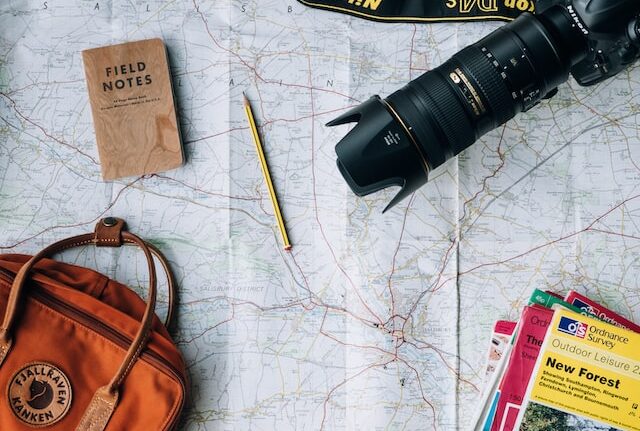 Traveling is a passion for many people, and sharing your experiences through a travel blog can be a great way to connect with like-minded individuals, inspire others to explore the world, and even make some money. Monetizing a travel blog may seem like a daunting task, but with the right approach, it can be a lucrative venture. In this article, we'll explore some of the ways to monetize a travel blog and turn your passion into a profitable business.

1. Affiliate marketing

Affiliate marketing is one of the most popular ways to monetize a travel blog. This involves promoting products or services related to travel, such as hotels, flights, travel gear, and tours. You can earn a commission for each sale made through your affiliate link. To get started with affiliate marketing, you can sign up for affiliate programs like Amazon Associates, Booking.com, or Expedia.

2. Sponsored content

Sponsored content is another way to monetize a travel blog. This involves partnering with brands or companies that are relevant to your niche and creating content that promotes their products or services. The content can be in the form of blog posts, social media posts, or videos. You can charge a fee for sponsored content based on the size of your audience and the scope of the project.

3. Display ads

Display ads are a common way to monetize a blog. This involves placing ads on your website or blog, and you earn money each time someone clicks on the ad. Google AdSense is a popular ad network that you can use to place ads on your blog. However, keep in mind that too many ads can be annoying for your readers, so be strategic about the placement and frequency of ads.

4. Digital products

If you have expertise in a particular area, you can create digital products like e-books, courses, or travel guides and sell them on your blog. This can be a great way to generate passive income and establish yourself as an authority in your niche. You can also offer personalized travel planning services or itinerary creation for a fee.

5. Brand partnerships

As your blog grows, you may attract the attention of travel brands that want to partner with you. This could involve sponsored trips, free accommodations, or other perks in exchange for promoting their brand on your blog. However, it's important to be selective about the brands you work with and ensure that the partnership aligns with your values and goals.

In conclusion, monetizing a travel blog takes time, effort, and strategic planning. You need to build a loyal audience, create high-quality content, and establish yourself as an authority in your niche. However, with the right approach, you can turn your passion for travel into a profitable business. Whether you choose affiliate marketing, sponsored content, display ads, digital products, or brand partnerships, there are plenty of opportunities to make money from your travel blog.
Wanna get started? Book your domain name today!